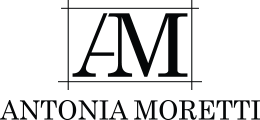 Antonia Moretti is an Italian Brand with a strong and fresh personality that has gathered people all over the world really passionate about fashion, materials, textures, colors.
Antonia Moretti wants to help people all over the world to communicate who they really are with ready-to-wear lines, with a young and avant-garde style. And to express their indivuality through Antonia Moretti's colorful, supercool designs.
Antonia Moretti is about inspiration. It allows people to be expressive in all they do and all they wear.
Create yourself an
account
to see all the prices and weekly promotions