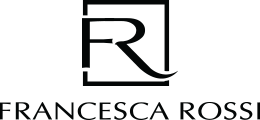 Francesca Rossi is starting to be already popular all over the world, thanks to its high Italian quality and competitive pricing and appealing to women who enjoyed expressing their individuality through Francesca Rossi's collections.
Francesca Rossi is for people who love to feel beautiful in luxurious and sensual clothes, with outstanding accessories.
The focal point of Francesca Rossi's core collections is quality. We use only fine materials and we focus on details. Trends are important to us, but they are not everything. We value more our customers needs related to Excellence, Quality and Uniqueness.
Create yourself an
account
to see all the prices and weekly promotions